PRESERVED BUSES & COACHES
FLEET No
D 142
REG
XX 9591
MAKE
Dennis
MODEL

D type

YEAR
1925
BODY

Dodson 48-seat, open top

OWNER
London Bus Museum, Brooklands
HISTORY
This vehicle was new to independent operator Dominion Omnibus Co for the Uxbridge Road route 514. Dominion was taken over by the LGOC in 1926 who sold the body of this vehicle to the Alberta Company who fitted it to another chassis. In 1970 the body was discovered in Essex, covered in corrugated iron, where it had been for 39 years. It was bought for restoration, and with the acquisition of a correct chassis, restoration was completed in 1972. Most of the original woodwork was in good condition and has been retained.

After restoration, the bus undertook a 2000 mile tour of Japan, and later ran a vintage bus service in London. Although it sits in the bus museum, it is often brought out for film and television work.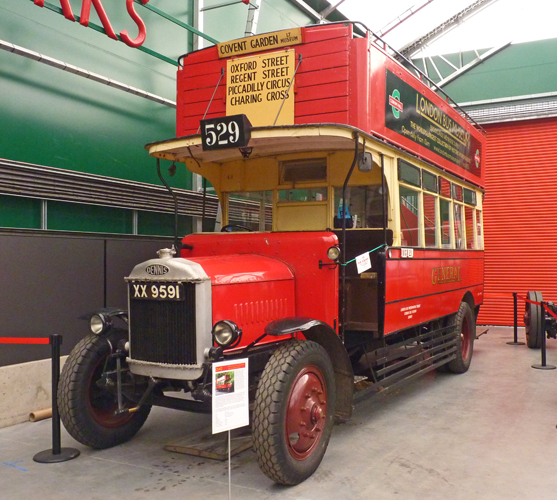 | | |
| --- | --- |
| Above photo taken at: | London Bus Museum, Brooklands |
| Taken on: | 26th February 2012 |
Photographs © Mike Smith 2012
None to be reproduced elsewhere without permission
mjs@onlineweb.com