PRESERVED BUSES & COACHES
FLEET No
GS 34
REG
MXX 334
MAKE
GUY
MODEL

GS

YEAR
1953
BODY
Eastern Coach Works, Lowestoft.
OWNER
London Bus Museum
HISTORY
At the beginning of the 1950s, London Transport needed to replace its aging fleet of small single decker buses. They needed small buses for the sparsely populated country areas, and only small buses would be allowed to have one-man operation. AEC and Leyland were not making small vehicles, so LT turned to the Guy Special . Guy produced 84 chassis with Perkins P6 diesel engines, and the Eastern Coach Works body seated 26. They were introduced from late 1953. They remained in use until the 1960s (a few into the 1970s), but were gradually replaced by new larger vehicles. Large numbers were sold to private operators, and many have survived into preservation.

GS 34 entered service for London Transport in 1953, operating from Amersham garage. During the 1960s she worked from a number of different garages including Garston, Grays and Hertford. The vehicle transferred to training duties in 1965 and was eventually sold in 1969. She remained in private use until purchased for preservation in 1976. The bus was donated to the London Bus Museum in 1999.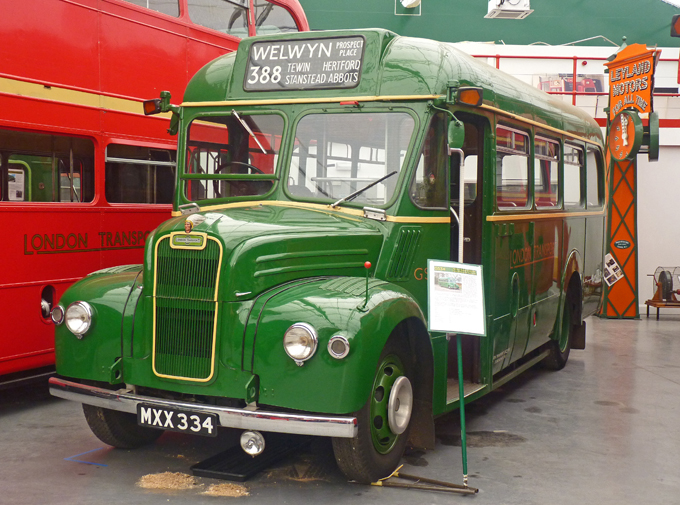 | | |
| --- | --- |
| Above photos taken at: | London Bus Museum, Brooklands, Surrey |
| Taken: | 26th February 2012 |
Photographs © Mike Smith 2012
None to be reproduced elsewhere without permission
mjs@onlineweb.com