Small Town America Photographs. Hertford, North Carolina.
An Englishman's view of:
Small Town America
Hertford,
North Carolina

Hertford, North Carolina, in the north-east corner of the State, is on the Perquimans River and is the county seat of Perquimans County. The town is situated approximately halfway between Elizabeth City and Edenton, and is close to Albemarle Sound. In 2000 the population of the town stood at 2,524. The town was chartered in 1758, but the a courthouse has stood in the town since 1732, and the present Courthouse holds the first recorded land deed in North Carolina, dated 1661.

Location of Hertford in North Carolina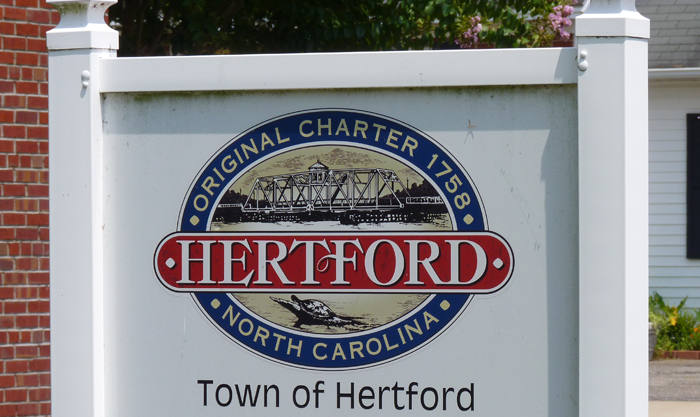 The Town Logo depicts the bridge at the entrance to the town, and turtles on a log.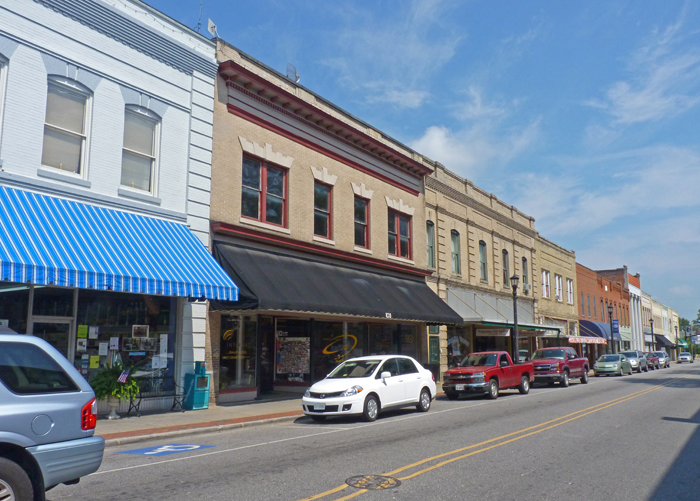 General view of Church Street, the main street of town.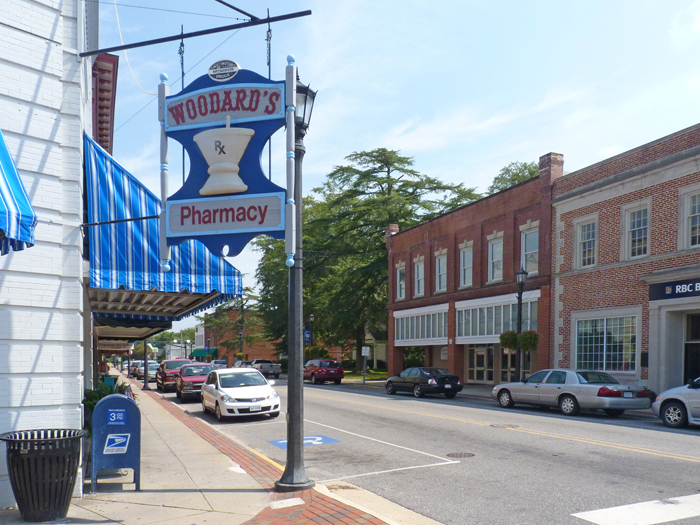 The corner of Church Street and Market Street. Woodard's Pharmacy has been a drug store since about 1911.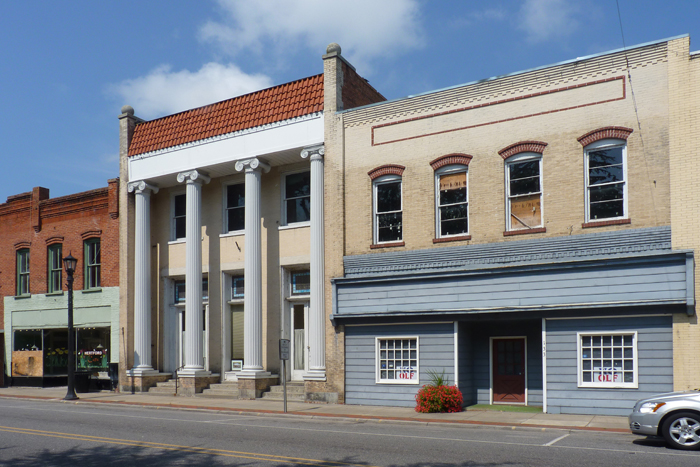 Different architectural styles on Church Street.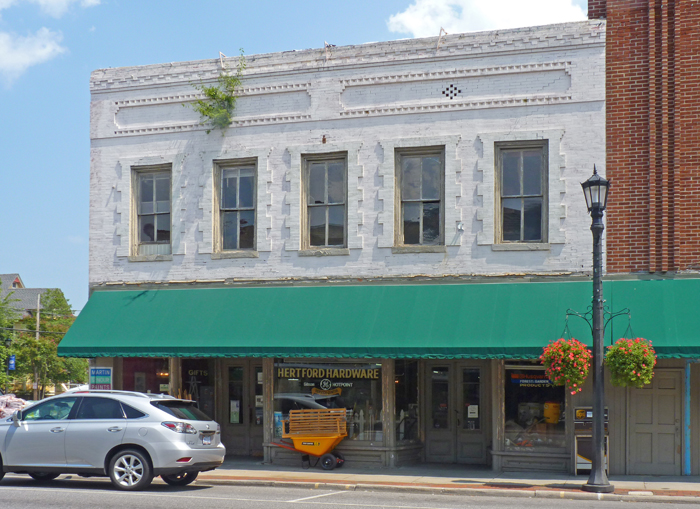 Hertford Hardware, on Church Street near the junction with Grubb Street, has been on this spot since 1905.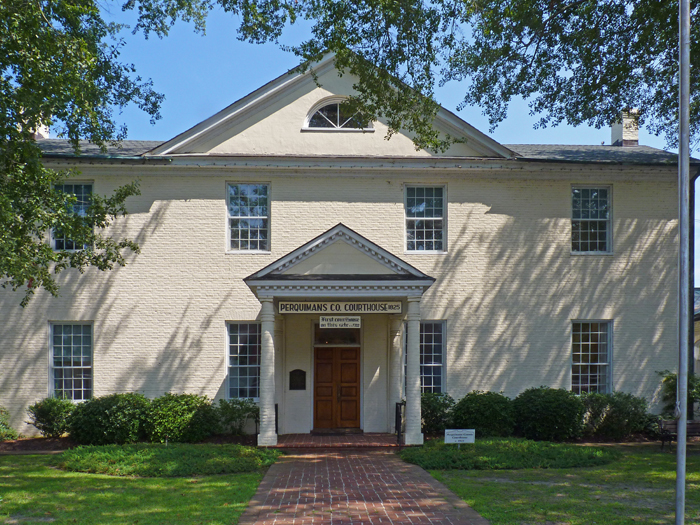 The County Courthouse was built about 1825. There has been a courthouse on this site since 1732.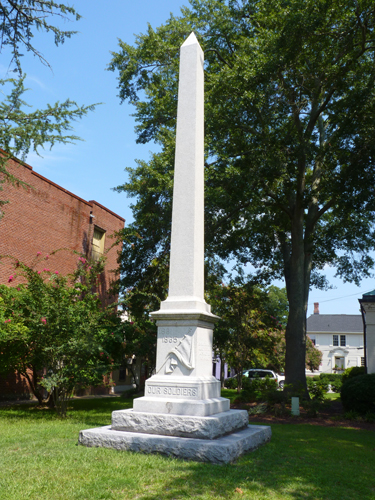 The Monument to the Confederate Dead is on Church Street.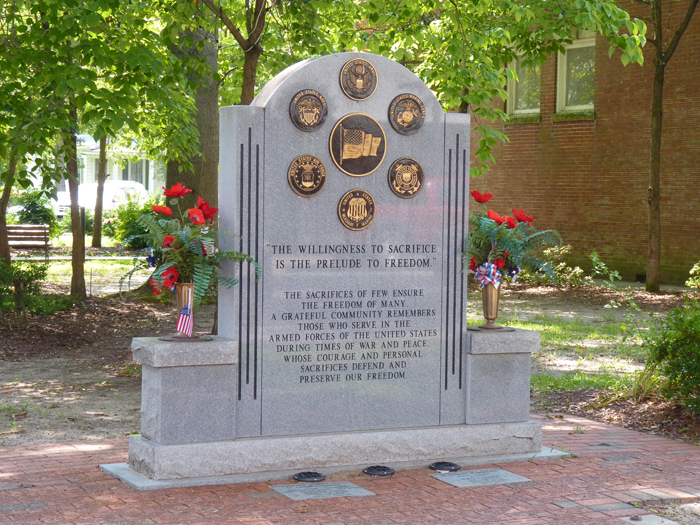 Also on Church Street is a memorial to the US Armed Forces.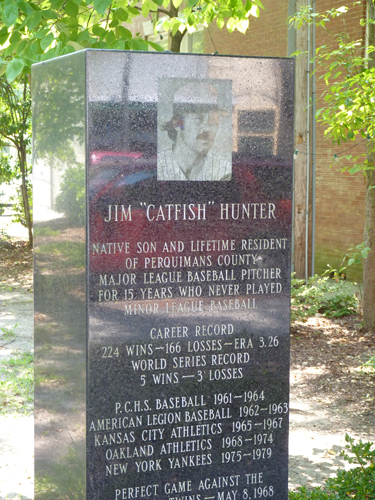 This stone honors local major league baseball player Jim "Catfish" Hunter.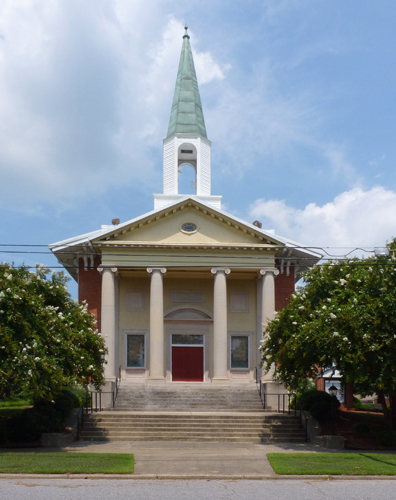 Hertford Baptist Church dates from 1854, and is on Market Street.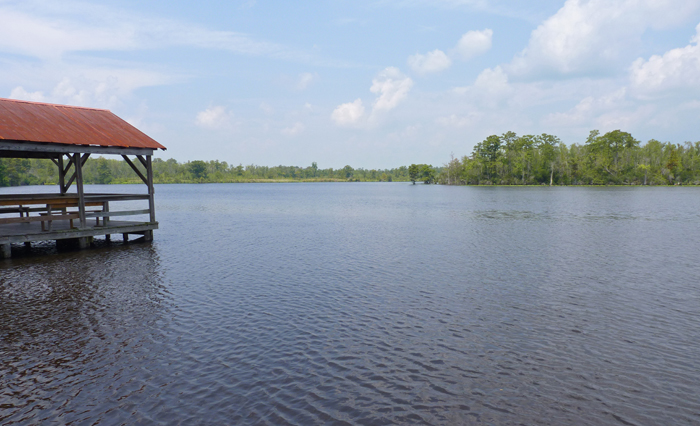 Hertford sits on the Perquimans River. There are fine views and riverside walks.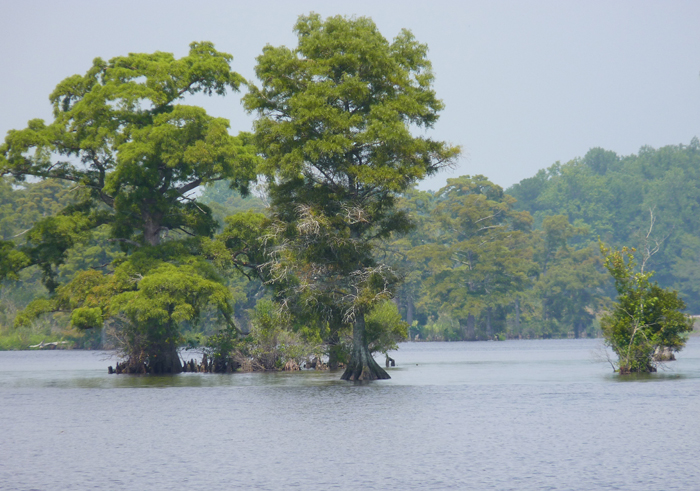 Another view of Perquimans River.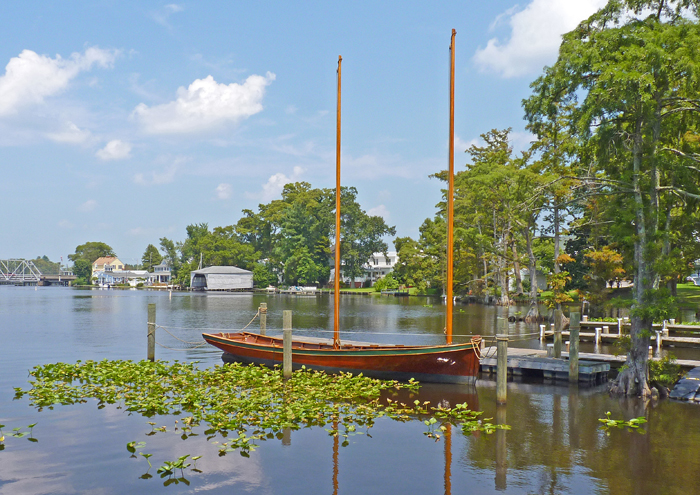 On the river is this reproduced Periauger, an early colonial sailing barge.
Such vessels carried goods to and from the ports in this part of North Carolina in the days before road transport.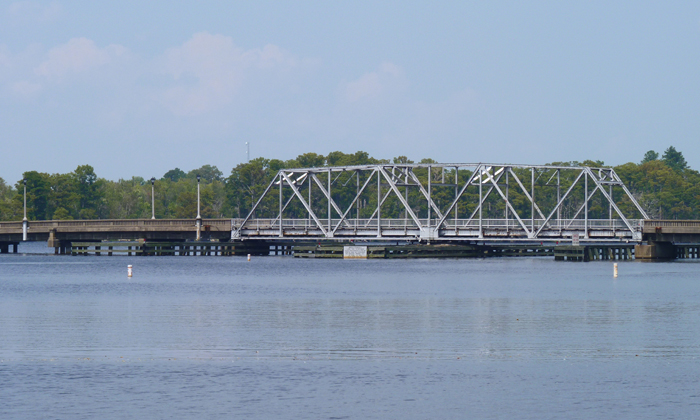 The Hertford Swing Bridge is crossed by motorists arriving from north of the town.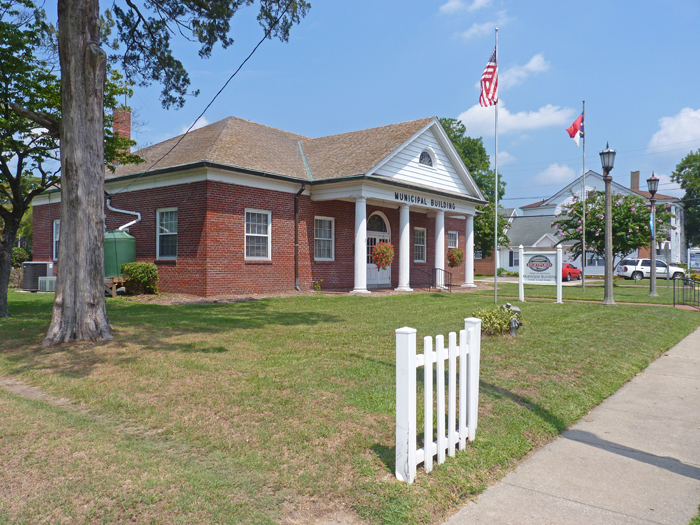 The Municipal Building in on Grubb Street.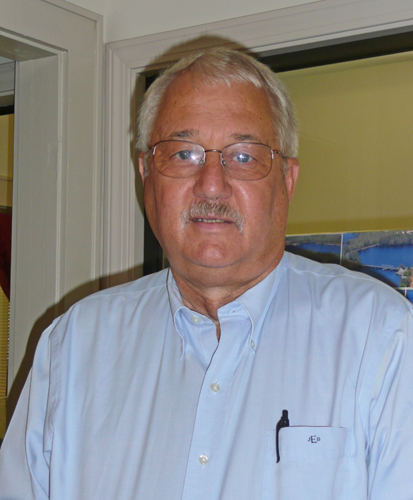 Hertford Mayor, J. Sidney "Sid" Eley.
Photo courtesy of Jacky Smith © 2010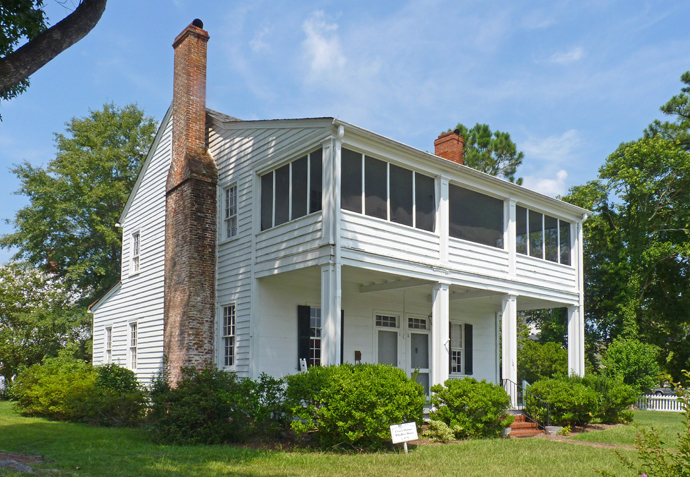 Known as the Creecy-Skinner-Whedbee House, this is a traditional Federal Style house
dating from about 1775, and thought to be the oldest house in Hertford.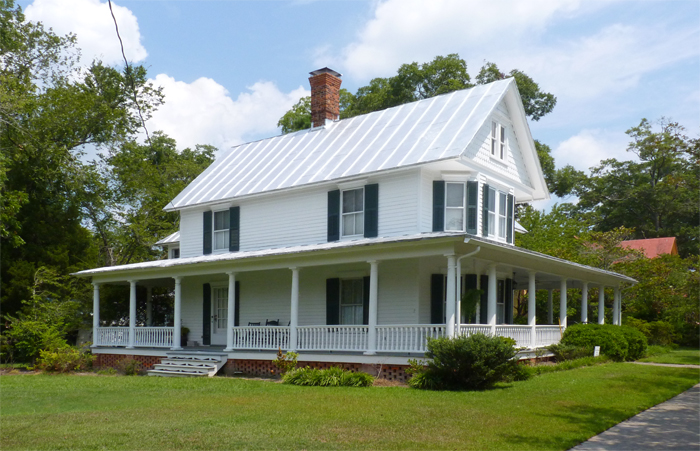 This is the Thomas C Blanchard House from about 1892.
On Market Street, the house has a silver-painted tin roof.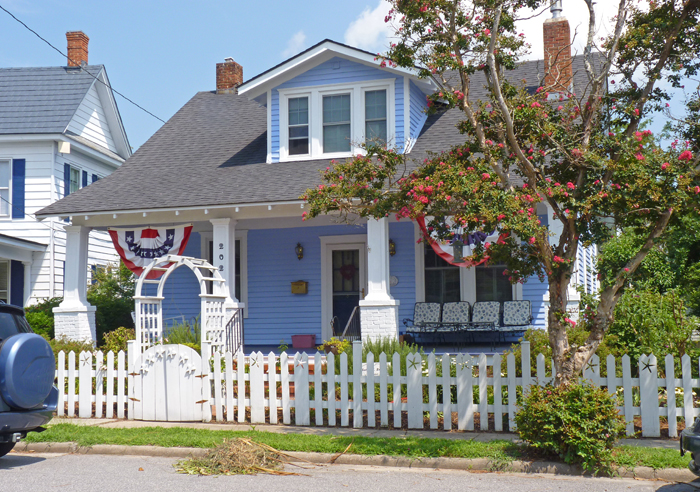 This charming and patriotic home is on Front Street.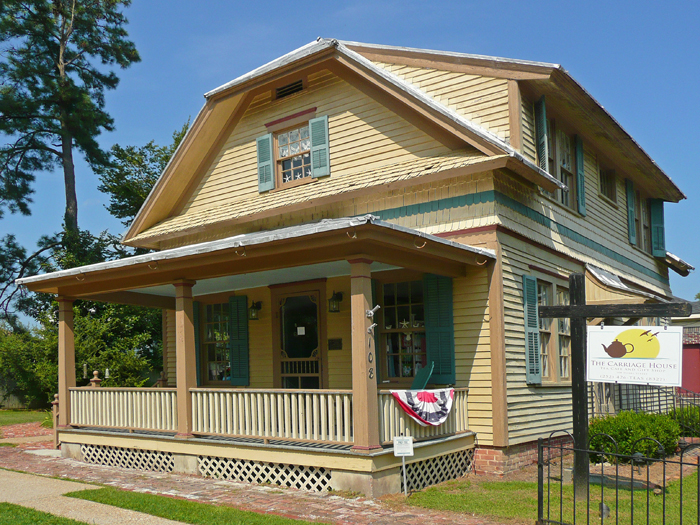 On Dobbs Street is The Carriage House, now a gift shop and Tea Room.
Photo courtesy of Jacky Smith © 2010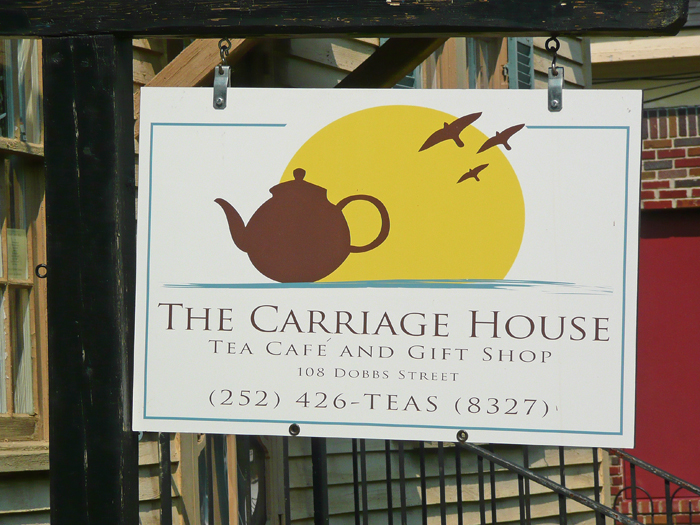 The Tea Shop sign shows a traditional tea pot and has 'teas' in the phone number.
A selection of special hot teas are available for the tea-drinking customers.
Photo courtesy of Jacky Smith © 2010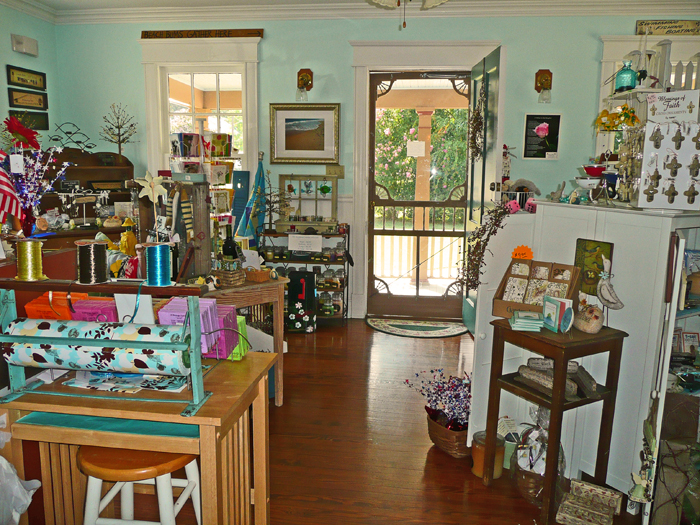 Inside the gift shop area of the Tea Rooms.
Photo courtesy of Jacky Smith © 2010
All the above photographs were taken in August 2010.
Photographs © Mike Smith 2010
None to be reproduced elsewhere without permission
mjs@onlineweb.com