(Elizabeth Rosina Cross)
Born 29th April 2010
Age ONE year
---
February 2012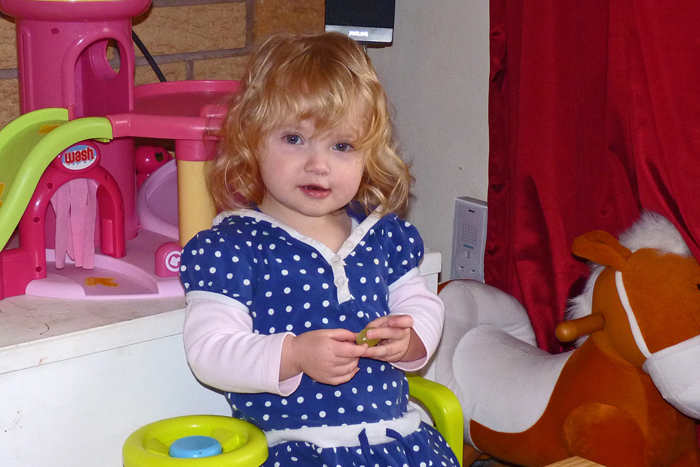 Enjoying my lunch now!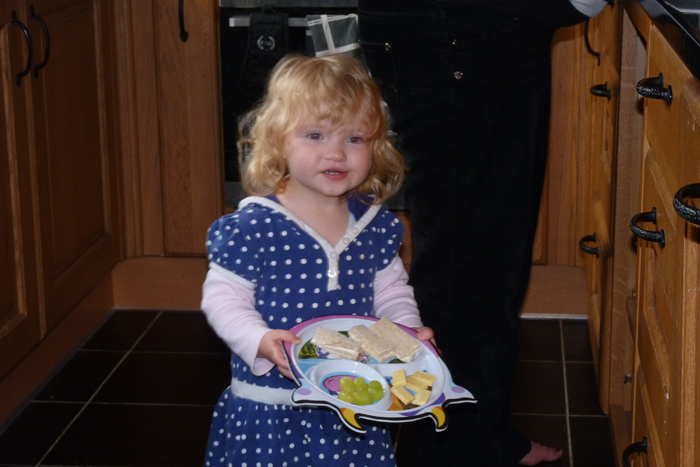 Here's my lunch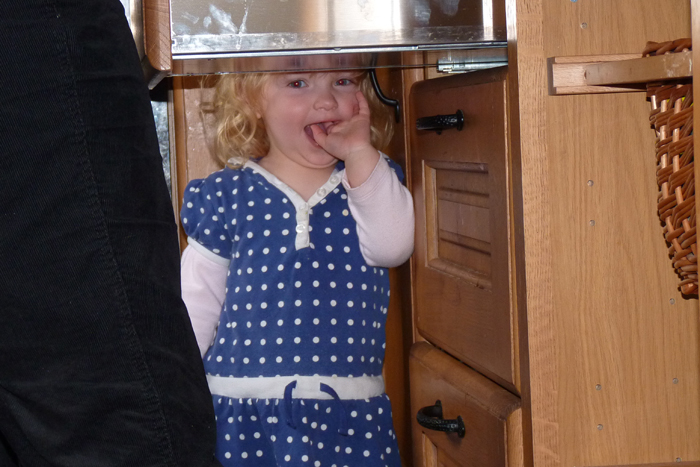 You can't get me!
---
October 2011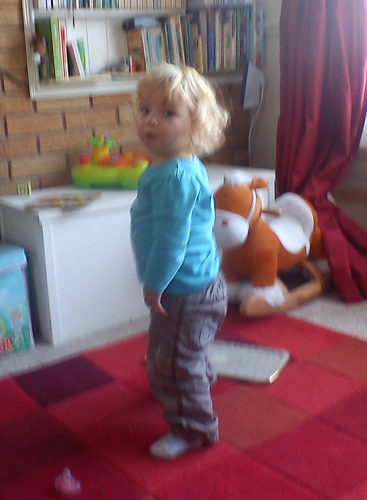 Hey, I can stand all by myself now!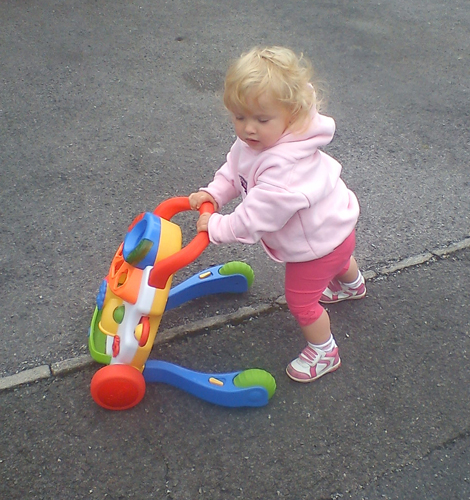 I'm getting grips with this walking business.
Good job I've got my walker, though.
---
September 2011
I've had a lovely day out.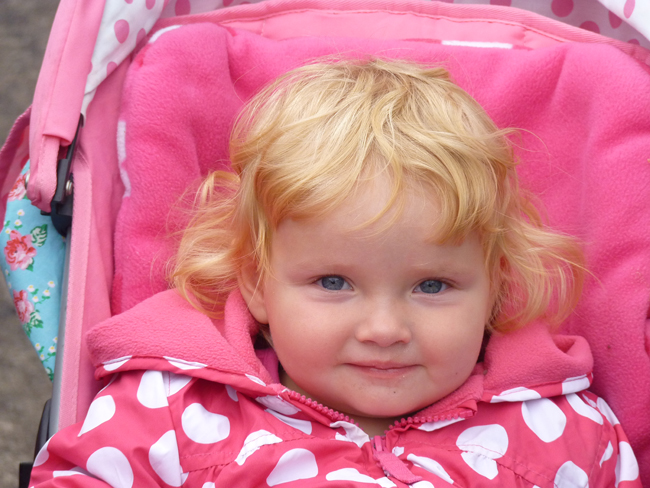 The steam train whistle made me cry,
but I'm feeling a lot better now.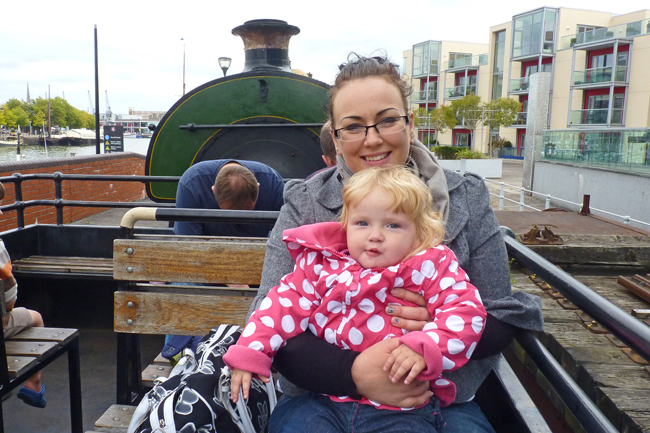 I'm ready for my steam train ride. I do hope it is not too noisy!
---
August 2011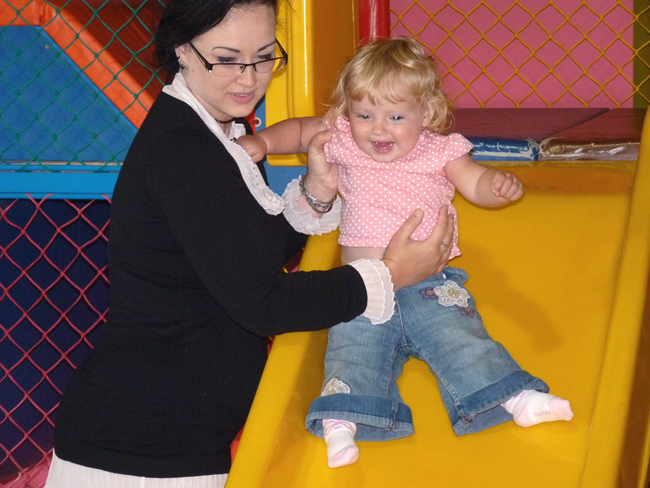 Off we go down the slide!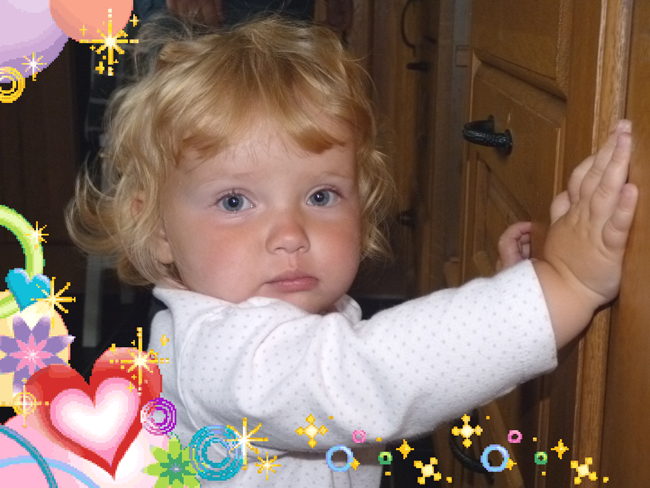 I'm just hanging out in the kitchen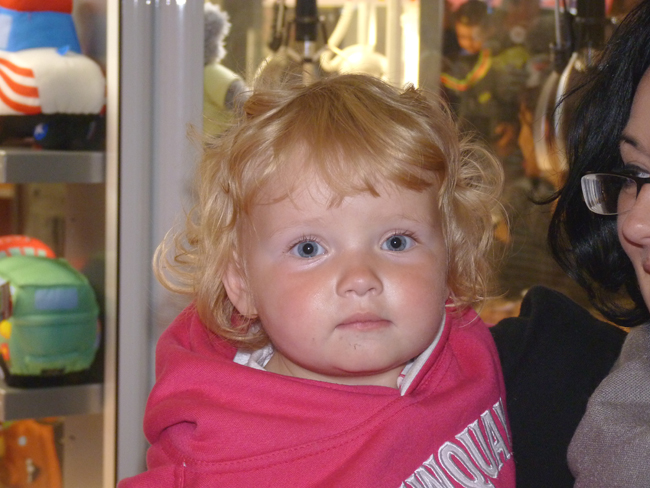 They've brought me to the pier.
It all sounds a bit loud and crowded, but I think I'll be alright.
---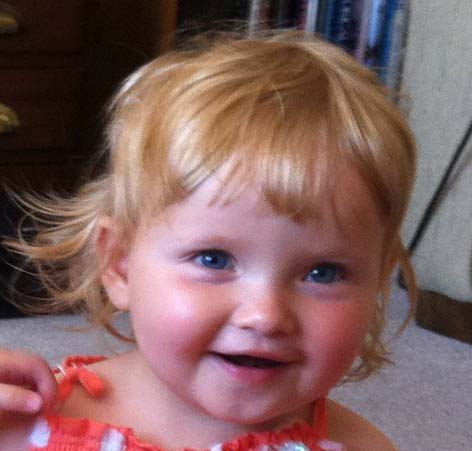 Hello, I've got my new polka dot dress!
---
April 2011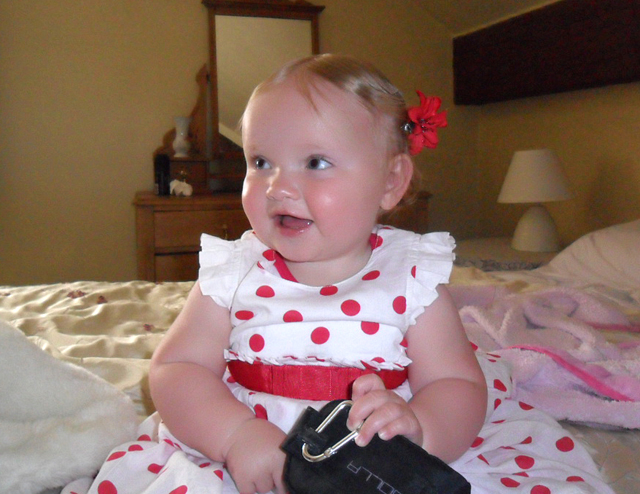 I am one year old and off to a wedding (not mine!)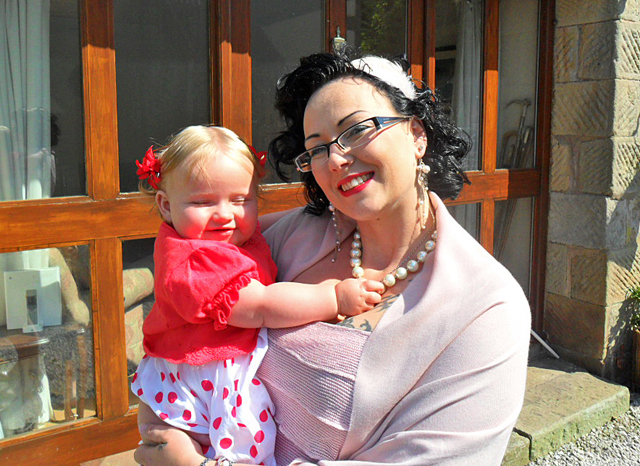 There I am with my beautiful mummy - all ready for the wedding.
Copyright: Elizabeth Rosina Cross © 2011
Photography by Mike & Jacky Smith, and Rosalind Ashworth
mjs@onlineweb.com