PRESERVED BUSES & COACHES
REG
MUF 488
MAKE
LEYLAND (8.6 litre oil engine and chassis from pre-war Tiger TS8)
MODEL
TIGER TS8 Beadle Rebuild
YEAR
1953
BODY
J. C. Beadle FC31C
OWNER
Robert Gray, Fareham
HISTORY
In the immediate post-war years, with the half-cab design considered somewhat dated, J.C.Beadle, bodybuilders of Dartford, came up with a novel scheme for extending the lives of pre-war single deck vehicles. The process involved integrating a new full-fronted body to pre-war Leyland running units. One batch of 20 (30 foot) long vehicles were built, being delivered March and June 1952; with a second batch of 50 (26 foot) models delivered between January 1953 and February 1954. The construction involved combining the new integral body with front and front and rear sub-frames cut from the two ends of the original chassis, retaining the engine and all major systems. These conversions were universally known as the 'Beadle Rebuilds'. Despite the age of their original chassis and engines, such vehicles were common in the South East England up to the mid 1960s, as fleets of them were purchased by Southdown, Maidstone & District and East Kent. In most cases operators donated the running gear from their own older vehicles, but sometimes others were purchased for the purpose.

This vehicle was delivered to Southdown in May 1953, with chassis rebuilt from a vehicle registered FCD 368. It was withdrawn from service in 1965, and was with the 1st Woodmansterne (Surrey) Scout Group from 1969. *It has been owned by Robert Gray of Fareham, Hants since 1998, and is thought to be the only Southdown Beadle Rebuild in existence. See also OKP 980.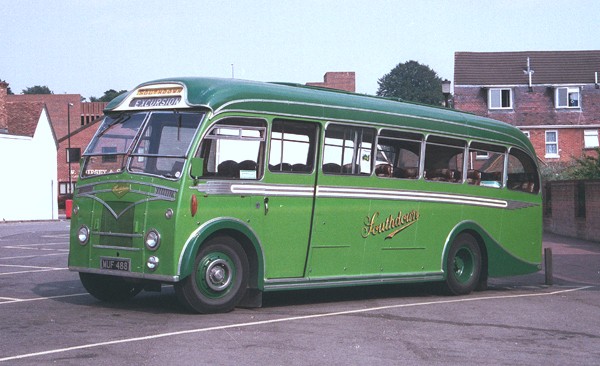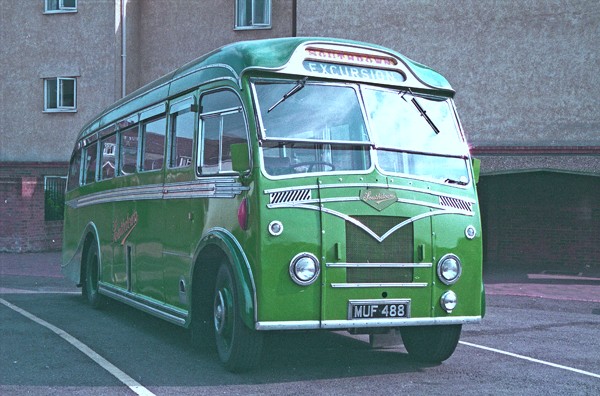 | | |
| --- | --- |
| Above photos taken at: | Shaftesbury, Dorset |
| Date: | Summer 1995 |
MORE

PIX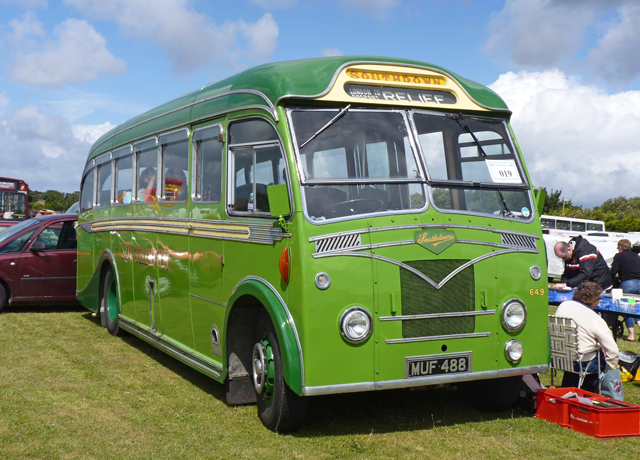 | | |
| --- | --- |
| Above photo taken at: | Provincial Society Bus Rally, Fareham, Hants |
| Date: | 7th August 2011 |
Photographs © Mike Smith 2011
None to be reproduced elsewhere without permission
mjs@onlineweb.com